We would like to introduce ourselves to you. We are Allen Outdoor Solutions, and have been in business for over 20 years. 
We specialize in everything from start to finish for your irrigation, landscaping, lighting and maintenance needs.
Our award winning team would like the opportunity to provide you with excellent service for your sprinkler system.
At Allen Outdoor Solutions, our service technicians are all licensed backflow prevention testers with the state of Missouri.
Our technicians have over 5 years experience and are all very well educated on the latest water saving irrigation products. For the second year in a row, Allen Outdoor Solutions Lawn Sprinkler Division has won the Angie's List Super Service Award, as well as an A+ rating from the Better Business Bureau (BBB).
We service all sprinkler systems, old or new, big or small, it does not matter the brand.
In order to ensure hassle free service throughout the year, we offer different Sprinkler System Maintenance Agreements.
 You may select a plan for your convenience; from just the basics to monthly services. Please take a moment to look over our Sprinkler System Maintenance Agreement to find the plan that best suits your needs.  Purchasing one of our sprinkler maintenance agreements guarantees you a spot on our reminder call list. Please select your Pre-Paid Maintenance Agreement choice and send to our office with your payment. Send in your payment now to avoid missing the DISCOUNT DEADLINE on March 15, 2014.
We will be calling our Preferred Maintenance Plan customers in March and early April to schedule activations and in September and early October to schedule winterizations. We are now scheduling activations, you can call or email us at anytime.  We will make at least one courtesy phone call to schedule your services. Our appointments are scheduled between 8:00 am and Noon, between 10:00 am and 2:00 pm, and between Noon and 5:00 pm. Once again this year, we are offering you the ability to schedule your services by e-mailing us at [email protected] Please send three of your preferred appointment times and/or dates. We will schedule the first available appointment and reply to confirm your scheduled time.
Please be advised, all service calls require a homeowner to be present at the time of service to review the service/repairs with the technician prior to his departure. Please schedule your appointment at a time when you can be available and be prepared to pay at the time of service for any additional labor or materials not included in your Maintenance Agreement.
At Allen Outdoor Solutions, in addition to sprinkler services we offer lighting and landscape design, lawn care, drainage, and many more services. Let us take care of all of your outdoor needs. If you have any questions, would like a free estimate on any of our services, or would like to schedule an appointment, please contact us.
Interested in our Sprinkler Maintenance Plans for 2014? Download the PDF: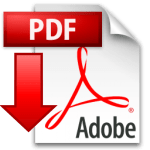 ---