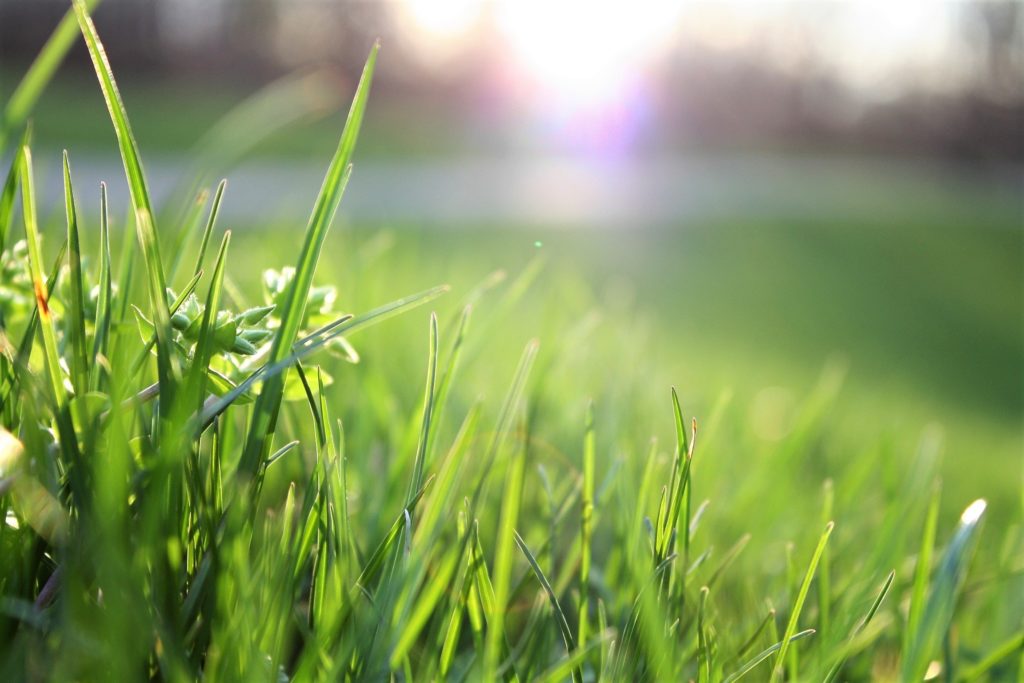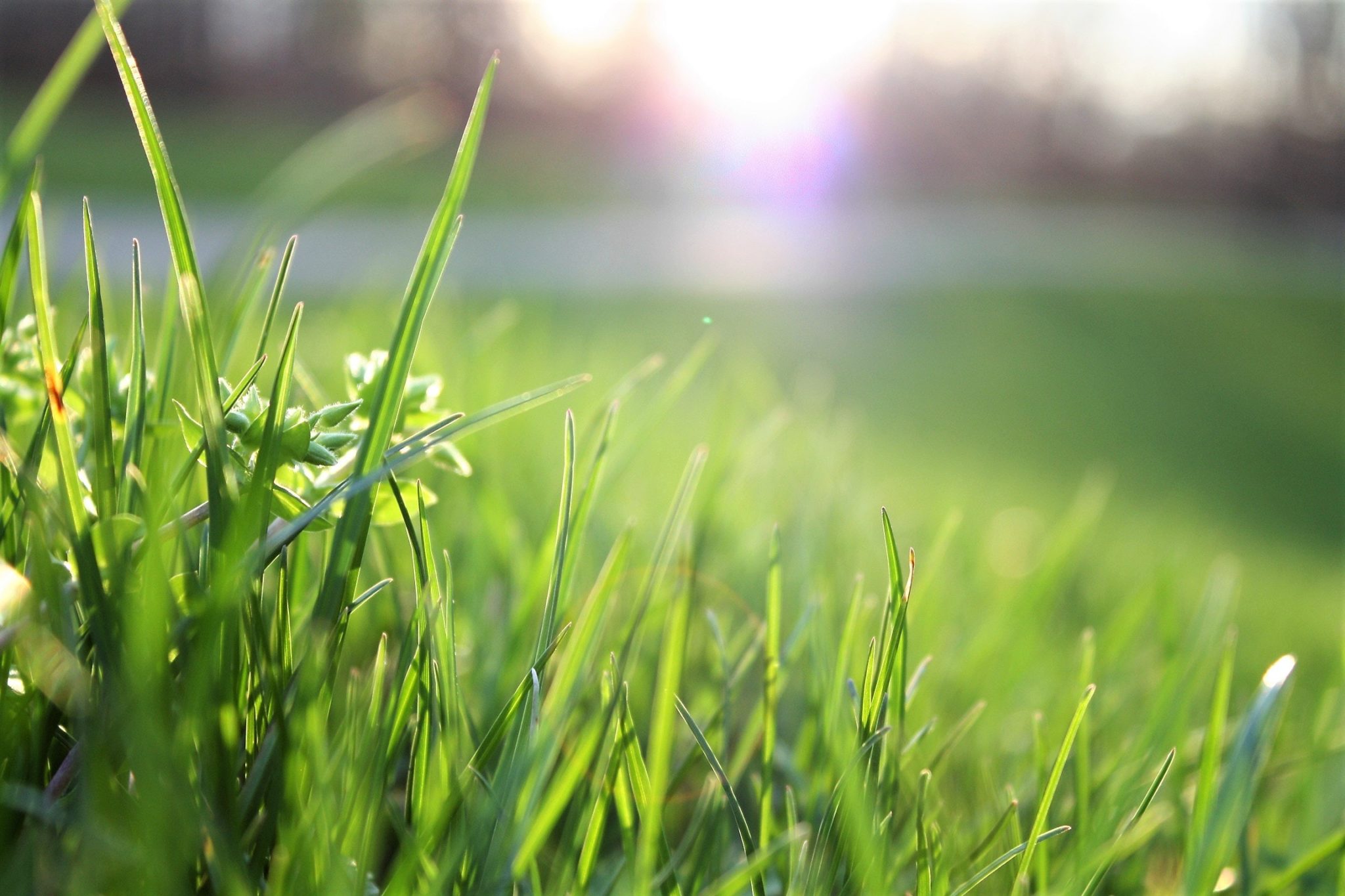 A lawn care business presumably has its services in its name: Lawn care. All the things that go into making sure a yard is properly maintained. Seems pretty straight forward. However, there are some lawn care business services that might surprise you.
For example, a lawn care company has to keep busy all year round, but wintertime lawn care needs can be pretty few and far between. If the grass isn't growing, it doesn't need to be cut. Lawn care business services have to account for the changing needs of their clients throughout the year. 
Also, lawn care business services often try to take all of their customers' needs into account. There are a lot of other aspects to your outdoor space than just the lawn. There's plants like trees and shrubs, hardscaping elements, and lighting to be taken into consideration, as well. Comprehensive lawn care business services will take good care of the whole yard. And when it comes to commercial landscaping, there are all sorts of services that need to be accomplished. 
That brings us to the point of this post. We want to illuminate all lawn care business services, both well-known and more mysterious. We've compiled 10 lawn care business services for you to look into the next time you need help with home or commercial landscaping.
1. Sprinkler Systems
Irrigation is one of the more obvious lawn care business services on this list. That makes it a great place to start. A sprinkler system is going to be a key element in maintaining your yard — in the middle of dry, hot summers, you can still have an oasis of bright green grass right outside your front door. The benefits aren't limited to homeowners. Commercial landscaping needs sprinkler systems as well to keep the business's surroundings looking fresh and healthy.
The system can include all sorts of elements, including "smart" components that use weather conditions to inform how much water to disperse. This helps avoid overwatering. 
Installation of a sprinkler system can be a bit tricky. You don't want to run into any power or gas lines, and you want to make sure every inch of your lawn or commercial landscaping is covered properly. That's why this is one of the core lawn care business services. You want a professional to handle all that. Of course, you could always go with moving a sprinkler around every half hour like you've always done, but an irrigation system takes care of all the headache for you.
2. Lighting
Once you've got a beautiful yard, you want to make sure everyone can admire it no matter the time of day. Plus, lighting can be an added security element, giving you a little extra ease of mind, especially when it comes to commercial landscaping. If you've got a great patio that you'd like to use into the night, you'll need to light it up somehow (unless you like sitting in the dark, which, although valid, is not usually preferable). 
You'll be able to find plenty of eco-friendly elements here, as well. LED lighting is pretty popular these days, and solar powered lights are also good options for some spaces. Installing the right lighting is one of the landscape business services that can really take your outdoor space to the next level.
But that's not the only kind of lighting solutions for home or commercial landscaping. Remember how we mentioned that lawn care business services need to cover all seasons? Well, lighting can be an important component of those winter services. Some lawn care companies will put up Christmas lights for their customers and then take them down once the season's over. It can be a great little add-on service, and it can complement the other lighting in your yard or commercial landscaping quite well.
3. Landscaping
This one should be an absolute no-brainer. It might be maintenance services that first come to mind when you're thinking of lawn care business services, but if there's nothing to maintain, then there can't be any business.
Commercial landscaping is critical in making your customers feel welcomed and invited in, and home landscaping can accomplish similar goals for your guests. If you love being outside, you need an inviting, relaxing outdoor space, and landscaping is how you get there. For those reasons, any lawn care business services are fundamentally incomplete without offering landscaping.
4. Hardscaping
If you think lawn care business services can only include natural, living elements, think again. Hardscaping (any landscape elements that are built, not grown, like a patio or some stone stairs) is an important counterpart to landscaping services. 
For example, you might need a retaining wall to combat erosion in your yard. Or, you might want a big outdoor kitchen for all the summer parties you'd like to throw. On the commercial landscaping side of things, you might need a patio out front to welcome your customers into the building. All of these things fit under the hardscaping umbrella. 
Your hardscaping should, ideally, flow naturally into the green elements of your landscaping. That's why it's beneficial for lawn care business services to include hardscaping options — one company can choose the plants for your lawn and how your hardscaping elements will interact with them. A cohesive design is best done all at once. It might not seem like hardscaping would be in a landscaping company's wheelhouse, but it absolutely can be.
5. Lawn Care
We'll keep this one brief, since it's absolutely the most obvious service on this list. Of course lawn care business services include lawn care. Duh.
But what might not be so obvious are all the different services that fit within the lawn care designation. Sure, mowing the grass once a week in the summer is lawn care, but lawn care business services go far beyond that. They can dethatch, fertilize, overseed, and aerate your lawn, depending on your unique needs. They can also test the soil to find out what will work best, and they can work on keeping the whole area weed and disease free. 
6. Tree and Shrub Care
Whatever plants you have in your yard or commercial landscaping, lawn care business services should be able to take care of them. That includes trees and shrubs. They often need a bit of extra effort, as they need to be trimmed periodically.
Proper trimming is crucial to maintaining trees and shrubs. It's best to let an expert handle it because they'll know how to balance the aesthetics of a perfectly cropped plant with the natural way it wants to grow. 
And if you don't already have the trees and shrubs you want on your property, no problem. These sorts of lawn care business services will often include planting them, as well. This can be especially useful for commercial landscaping projects because trees will provide some shade for your customers. Plus, shrubs around your building and air conditioning unit in particular can naturally keep your property cooler, saving you money.
As great as shrubs and trees can be, though, sometimes you need them removed. When a tree falls in a storm or is leaning dangerously close to your house, you need to get it taken care of. That's all part of lawn care business services.
7. Fencing
All that landscaping needs a fence to contain it. Whether it's for security reasons or to keep a rambunctious pooch corralled, fences are a necessity for nearly every yard. That security element can be especially crucial in commercial landscaping projects. 
No matter what reason you have for putting in a fence, a landscaping company can get the job done. This is technically considered part of hardscaping, as fences are definitely not living aspects of your landscaping, but we thought it deserved its own point. 
You've got a bunch of options when it comes to fencing. Invisible (where your dog gets a shock when they cross the boundary), metal, wood, and vinyl are all popular fence types. Each has a different aesthetic and maintenance requirements. You can work with the landscaping company to figure out which type of fence would be best for your purposes by discussing what you want out of the fence. Good professionals should be able to recommend the right material for your project.
8. Snow Removal
Green grass doesn't stick around all year in many climates, no matter how good your lawn care services are. If you live in a place that gets a lot of snow, then it might be a good idea to look into getting your snow removed professionally. Shoveling can cause a huge strain on your heart — snow shoveling causes as many as 100 deaths every year. The danger mainly comes from the cold weather and heavy lifting.
Plus, on the commercial landscaping side of the equation, a business might simply have too much snow for any one shovel to deal with. Luckily, many lawn care business services include snow removal, so a professional can come in and take care of it all for you. They'll have all the right tools, meaning you won't have to worry about digging your rusty old snow shovel out of the deepest, darkest, spider-infested recesses of your garage, and they will know how to remove the snow safely. Especially for bigger snowfalls, it's a good idea to call in the professionals.
Not only can they remove big mounds of snow, but they can also come out and salt pathways and parking lots before the storm even starts to prevent icy buildup. This can be especially useful for commercial landscaping clients trying to keep their customers safe.
9. Drainage
This often goes hand-in-hand with your sprinkler system. All the water needs a place to go that won't damage your foundation or seep into your basement. If your yard doesn't have the right slope to it, drainage solutions need to be put in place to direct the water in the right direction. Those elements can include sump pumps, French drains, and simple gutter extensions.
The lawn care and drainage professionals can come up with a plan for your yard, and they'll design a drainage system that keeps the water out of where it's not supposed to be.
10. Off-Season Upkeep
A bit of a catch-all category, this will include things like gutter cleaning, leaf removal, and pressure washing. Basically anything you need in the fall and winter to make sure your yard will look flawless come spring. If you keep up with all your yard maintenance tasks all year long, there will be less to do when the weather starts warming up. Be honest, do you really want to spend those first few nice days of the year out cleaning the gutters? 
Most people would respond to that with a resounding, "No way!" If you're one of them, hiring lawn care business services can keep your outside space looking nice all year long, and it can free up your time to do stuff you really enjoy. And if you're a commercial landscaping client, you really need your property looking great all the time. To create a nice, inviting space for your potential customers, you need to stay on top of all those tasks, and hiring someone to take care of it is often the most efficient way to ensure your outside space stays as appealing as possible.
Lawn care business services are wide-ranging.
We've detailed 10 different types of services a landscaping company can do for you, but this list is far from all-inclusive. Different landscaping and lawn care companies will specialize in different services, so when you're looking to hire one, ask about the lawn care business services you're most interested in. Sure, it's great if you can get one company to take care of all your needs, but if they're beginners at the service you need most, you might want to rethink some of your other options.
Having comprehensive lawn care services can be a game changer for both home and commercial landscaping projects. Now that you know some of the wide variety of things a lawn care business can do for you, you can look into adding services that will give you more time to relax and enjoy your yard.
---