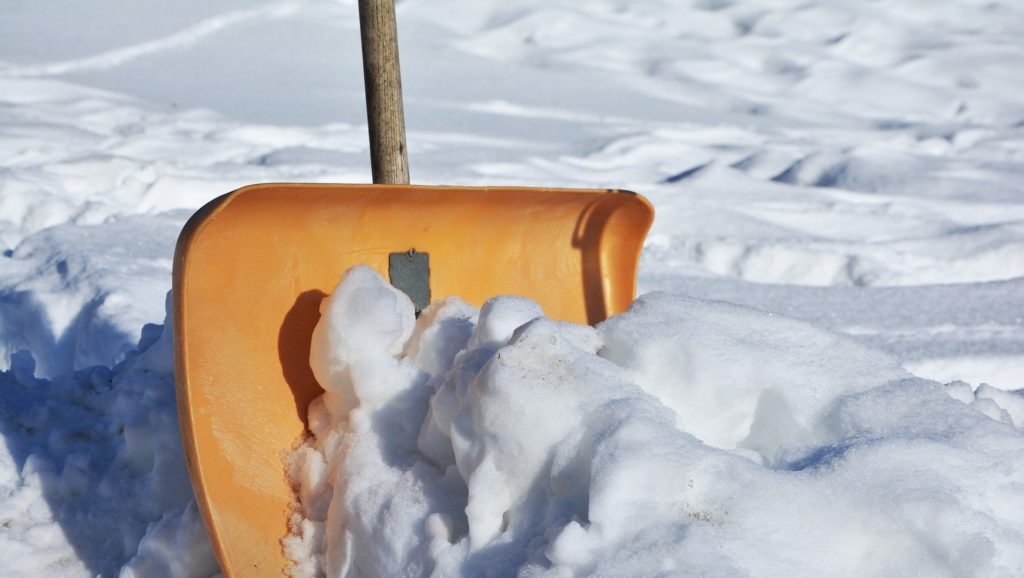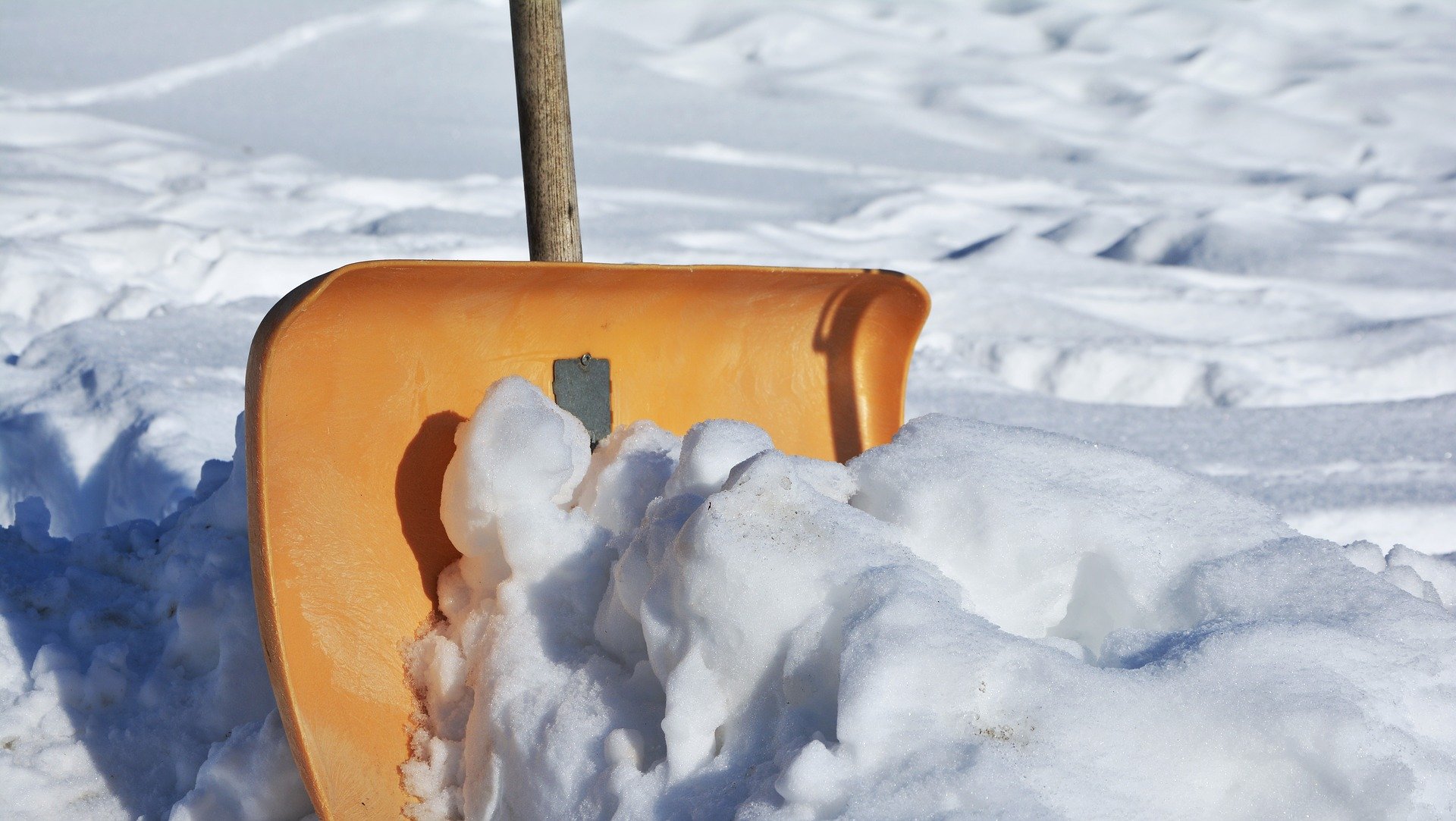 No one would disagree that the Midwest has its fair share of winter weather, especially in St. Louis, Missouri. Salting, shoveling, blowing, and removing snow from your home or business is not only time consuming, but most of us do not have the proper equipment to rid ourselves of the massive amount of snow that falls on our driveways and parking lots—that ancient shovel buried under your other junk in the garage simply won't cut it when the flakes really start to fall. You don't have to battle the drifts alone, though. Whether residential or commercial, snow removal companies are beneficial to prevent the inconveniences and liabilities that come with snowy weather.
In the city of St. Louis, the snow route map is pretty extensive. Plowed snow routes are divided into the Arterial, Secondary, and Hill routes. The city plows primary snow routes first because these are major thoroughfares that must be accessed by St. Louis police, fire, and emergency services along with thousands of motorists. As for Secondary and Hill snow routes, they come next, with residential and side streets coming last. With personal property being an individual's responsibility, it is up to you to prepare, treat, and plow your own driveways and walkways.
The Benefits of Hiring Residential Snow Removal Companies
There are a multitude of benefits to having a snow plowing service in St. Louis come and take care of your home or business. Some of those benefits include:
They save you time and labor.

They help prevent lost income and liabilities.

Snow removal companies have the right equipment.

It's safer than doing it yourself.
Saving You Time and Labor
Where might you be before a storm hits? Like most, you are at work, caring for children, out of town, or even if you're not busy, maybe you can't physically handle the task. If you have lived in the area for a while, you know that snow removal in St. Louis is no small feat. Doing it yourself takes a lot of time before, during, and after a winter storm. You have to prepare by buying the salt, then you have to have space to store it and any other snow removal equipment you might need, and then you have to be able to spread it effectively at the right time. It's all very time-consuming and laborious, and that's just the preparation phase. Trying to clear the snow after it falls can be even worse.
Snow removal companies can come in before the storm and make sure your driveway, sidewalks, or parking lots are treated and ready for winter weather. That means no running out to grab salt and spreading it yourself. And when the storm is over, they will come back and remove the snowfall quickly and efficiently.
Preventing You Lost Income and Liabilities
As noted above, some of us are very busy with work, kids, and school, or we just can't physically handle prepping for and removing snow. Leaving work to prepare for a winter storm is generally not an option for anyone, and being late to work because you were shoveling your driveway is not an option, either. 
And if you are a business owner, you cannot afford to have unsafe parking lots, walkways, and entrances. A snow plowing service in St. Louis will prevent lost income and liabilities for a business through ice and snow management. The last thing any business wants is for an employee or customer to get hurt on their property.
Snow removal companies have the right equipment.
Salt throwers, plows, and blowers are just a few pieces of equipment that snow removal companies have on hand to prevent and clear out the snow and ice. Every contractor has a variety of tools utilized by trained technicians to help their clients' homes and businesses. Not only is the equipment expensive to purchase, but it also has to be regularly maintained. In addition to investing money and time into the equipment, you also have to have a space to store it. Most people have none of these resources, but the right snow removal company does. Some of the types of equipment used for snow removal in St. Louis are:
Truck and ATV plows

Snowblowers and snow throwers

Shovels and scoops

Salt throwers
It's safer than doing it yourself.
Ultimately, safety is most important when dealing with winter weather. Countless accidents occur regarding snow removal in St. Louis and around the country during the winter months. According to the National Safety Council, snow shoveling accounts for as many as 100 deaths per year in the United States. In addition to shoveling, pushing a snowblower is very strenuous. From heart attacks to slips, falls, and head injuries, snow removal is more dangerous than most people realize. Having a company handle your snow removal in St. Louis can save you from an injury—or worse.
A Note For Business Owners
Residential snow removal is strenuous enough, but It is important to note that business owners will gain further benefits from having a snow removal company assist them during winter weather. These benefits include: Showing that the business cares, it is concerned for its customers' and employees' safety, and that there is a commitment to accessible parking. Below we will discuss these further.
+ Showing that you care – By having snow removal done for your business, you are showing you care about your employees and customers, as well as how the business looks to potential new customers. Also, it prevents lost income because a snowed-in business might look closed, and even if it doesn't, customers might not want to visit.
+ Safety first – With a prepped and plowed parking lot, walkways, and entrances/exits, a business is clearly stating that safety comes first for its employees and clients. Snow removal decreases the risk of injury and wrecks, which can easily lead to lawsuits.
+ Accessible parking – Entering a snow-covered parking lot can quickly lead to chaos. Without parking spots and the possibility of getting stuck, a business will be opening itself up to complaints and safety issues without a plowed and salted property.
A business that utilizes an ice and snow management service shows that they are thoughtful and considerate to their employees, clients, and their image. Having a company that does snow removal in St. Louis is key to lessening the mess, and those benefits last well after the snow melts and spring arrives. 
Hiring Residential Snow Removal Companies
So, what exactly does a good and trusted snow plowing service in St. Louis look like? What kinds of services should a company provide? Continue reading to learn more about how snow removal companies should take care of their commercial and residential clients.
1. Affordable and Communicative
Because the Midwest experiences unpredictable winter weather, a snow plowing service in St. Louis should be watching the weather and effectively communicating with their customers. Preparing for the storm is half the battle, so on top of doing a better job for their clients, a company that is preemptive will also gain a reputation for great customer service. Any snow removal company should also present customers with affordability and a clear pricing structure. Prices should never fluctuate. Contractors will charge in a variety of ways such as:
Per event

Per visit

Per inch

Per hour

Seasonal or multi-seasonal contracts
2. On Time Every Time and Available 24 hours
One delay can easily terminate a relationship with a customer. A snow plowing service in St. Louis should always be on time because if they aren't, neither are you. In addition to plowing, prepping for the storm is key to melting the snow and reducing ice. If the snow removal service shows up hours or even a day late into the storm, the window for preparation has been missed. A company who does snow removal in St. Louis should have a 24-hour emergency team that can assist when the weather takes an unexpected turn.
3. Efficient and Timely
Snow removal companies that show up and get the job done in a timely manner are what a customer wants, especially if they pay by the hour. No one wants a company to show up with one technician and a flimsy shovel to handle a long driveway. Nor do you want to look out your window and see work being delayed because a technician is on his phone. For businesses, you will want a snow plowing service in St. Louis that will clear your parking lot, walkways, and entrances before employees and customers arrive to prevent wrecks or injuries.
4. Knowledgeable and Attention to Detail
A company that performs snow removal in St. Louis should always be knowledgeable and meticulous. Knowing where to push or blow the snow is important to property lines and foundations. A company should have a plan for each property and should be able to communicate that with the client. Knowing the landscaping and property is the only way to not inadvertently destroy flower beds, cause foundation issues, or discard snow onto the neighbor's property.
5. Customization
When speaking with snow removal companies, inquire about the salt they use. Most often, companies will use sodium chloride to lower the freezing temperature of the pavement. Some companies will also offer pet-safe alternatives as well as customize the products they use on your property.
As you search for a company that performs snow removal in St. Louis, you may notice that many are landscaping companies. This is not uncommon, because snow removal is a way for the company to stay profitable throughout all seasons. In many ways, a landscaping company is the best to perform snow removal because they will keep your landscaping in mind as they remove the snow. Their knowledge base is wide and covers a variety of things that could be affected during the winter months. From monitoring your sprinkler systems to being mindful of trees and shrubs, a snow removal company that also does landscaping is quite ideal.
In Summary
Winter weather can be brutal when it strikes. Having a company you trust for snow removal in St. Louis is key to a successful winter season. As you read above, snow removal companies provide many benefits to both homeowners and businesses. The task of preparing for and removing snow and ice, in either a residential or commercial setting, can be labor-intensive, expensive, taxing, and unsafe when trying to do it yourself. Each year, snow removal causes many accidents, heart attacks, and even deaths. All this can be avoided by enlisting a good company to take care of the hassle of snow removal for you.
When hiring residential snow removal companies, we pointed out that they should have the following traits:
Affordable and communicative

On time, every time

Effective and timely

Knowledgeable and precise

Customizable
Lastly, we touched on the fact that most snow removal in St. Louis is done by landscaping companies. The versatility and wisdom of a company that does both can be very beneficial for both commercial and residential customers. Ultimately, reading reviews, speaking with others who are having their snow and ice managed, and calling the company you are interested in are great ways to find a trusted snow removal company. When calling, be sure to ask them questions like the following:
How long have you been offering snow removal services in the area?
Experience and knowledge of the area and local weather goes a long way when it comes to snow removal.
What type of pricing structure do you follow?
Knowing how the company charges is key to your property size and needs.
Do you customize your products?
Can the company offer alternatives? This is important if you have pets.
Do they operate a 24-hour emergency service?
The ability for a company to offer this will mean everything to some clients.
At Allen Outdoor Solutions, our snow removal experts strive to promote safety for our commercial and residential customers. Contact us today to discuss a quote and contract for your snow removal needs.
---