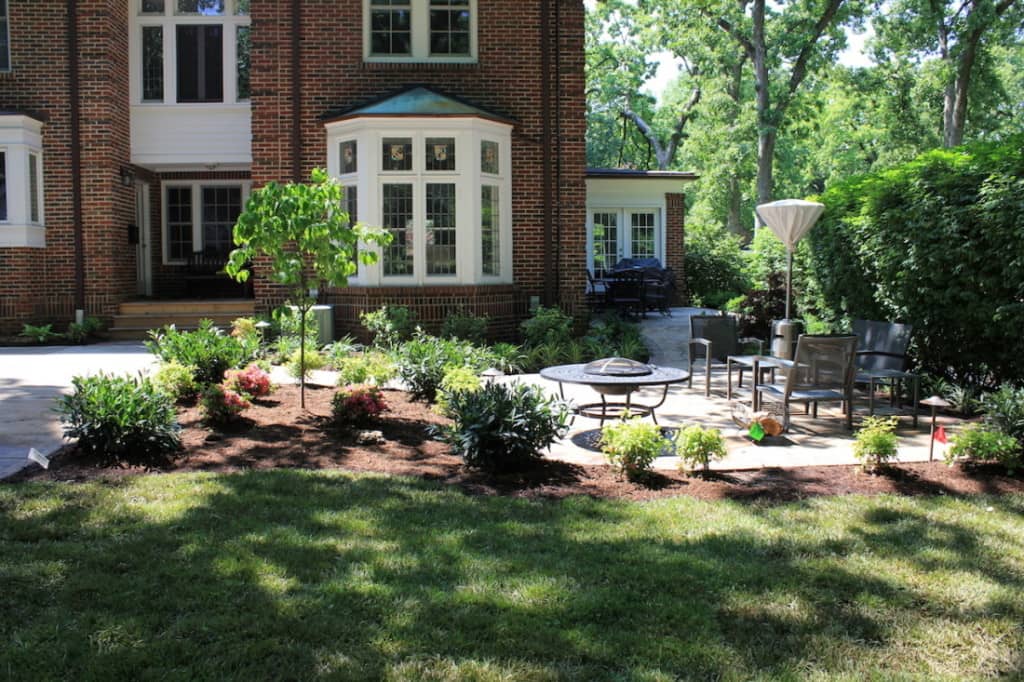 Landscaping your dream yard doesn't have to be as stressful or time consuming as you think.
If you have an idea of what you want your yard to look like, you only need a few sheets of graph paper to start sketching out your dream.
How to Choose a Landscape
There are several different ways that you can create and design a landscape. If you determine your yard's dimensions, you can accurately scale your yard and begin to develop a general landscape layout.
If you aren't comfortable taking your yard's measurements, you can compile a portfolio of plants, decorations, and color schemes that you like. When you decide to create your landscape, a landscaper can look at your choices and develop a plan.
Maybe you don't have time to find plants and decorations that you like, and you would rather leave the choices up to the professionals. No matter how involved you want to be in the design process, Allen Outdoor has landscapers that can work with you to develop a landscape that makes your dream come to life.
Designing the Landscape
It is very important to create a landscape's layout or design before beginning the building process. Developing a layout ensures that you thoroughly survey your property and create an accurate representation of your space. If you don't sketch an accurately scaled map, you could purchase too many – or too few – plants for the landscape, which can add extra stress and prolong construction time.
Once you have measured and scaled your yard, you need to plot the fixed items in your yard – such as driveways, buildings, and trees – that cannot be moved or would present a large challenge when trying to move them. After the fixed features are sketched, you are free to incorporate whatever type of plant or landscaping element that you want.
If you have multiple ideas or layouts that you like, try sketching them on overlay paper so that you don't have to constantly erase or redraw the fixed features in the yard.
Prioritizing your Landscape
If you don't want to design the landscape, you can meet with a landscaping team several times to make sure that the layout of the yard is what you had envisioned and that you will enjoy it for years to come.
Allen Outdoor ensures that each client loves his or her landscape design before the construction process begins so that everyone is happy with the final product.
For more information, visit our landscaping page.
---