As any homeowner knows, maintaining a perfect lawn is next to impossible. Spring-time rains, mid summer droughts and oppressive heat in August can frustrate even the most seasoned professional.
When deciding whether or not to hire a lawn care professional or to simply maintain your own lawn a homeowner has to consider several factors.
For those that are interested in having a healthy lawn, many factors must be considered. Factors such as nitrogen balances, proper fertilization and what types of seed that will prosper in your environment. A professional lawn care service has experts that can evaluate and determine the health of your current lawn.
Homeowners also need to consider the cost of a professional service as well as the cost and time if they decide to be a "do it yourselfer".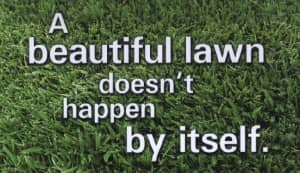 In today's world a person often finds it difficult to find enough time to do it all. Maintaining your lawn yourself entails trips to the home improvement store, application of chemicals and fertilizers, spreading of seed and of course pulling out that old lawn mower and hoping it starts without dislocating your shoulder.
An important factor to consider when deciding whether or not to maintain your own lawn or to hire a professional is the amount of pesticides and fertilizers that need to be applied.
The environmental impact caused by applying too much of either of these and with run-off into our water systems needs to be considered. A professional will be able to help you determine the proper amount of usage for these chemicals.
If you choose to hire a professional lawn care service make sure you ask the necessary questions.
Can I select only the services that I want? Will referrals be provided, and of course, cost. Choosing a professional lawn care service to maintain your lawn is an important decision. Asking the proper questions of your service provider will help ensure that you will have a lawn that you can be proud of and a lawn that will be healthy for the entire growing season.
---