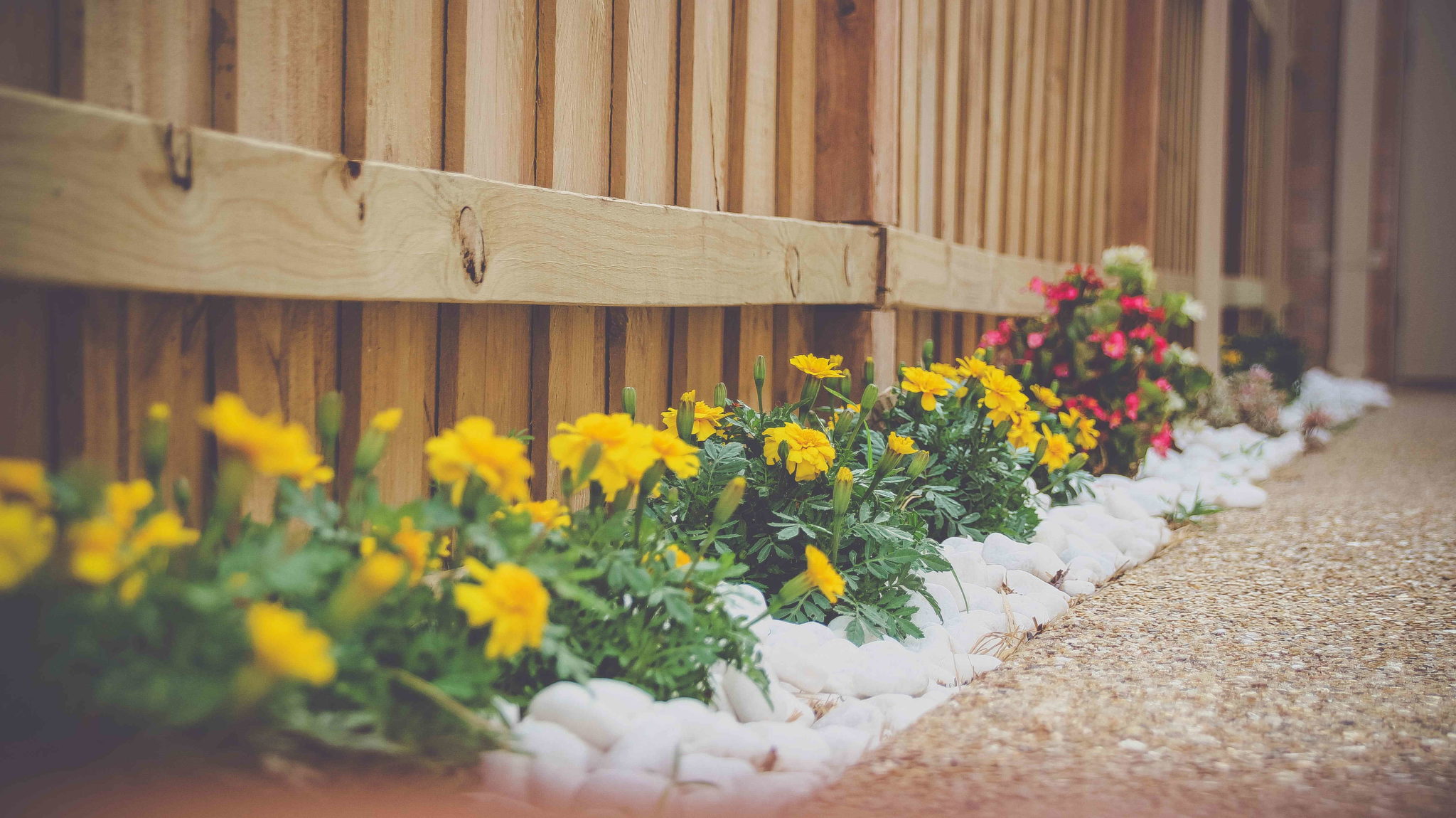 Are you ready to work on your landscaping project? For St. Louis residents, we have proof that fall is the most optimal time to begin your landscaping St. Louis projects because it saves you time and money.
Many people do not consider fall a landscaping season, but it might just be the best time to get your landscape project done. You can quickly and effectively transform your home's backyard during the fall season.
Are you hesitant about your project and would like to find the best time to plan your landscaping St Louis project? Read on to find out why fall might be the ideal time of the year for you. In this article, we will look at the reasons why it's advisable to begin a landscaping project in St. Louis during the fall:
1. It Can Save You Money
One of the chief reasons why landscaping in St. Louis is ideal during the fall is that it will save you money. During summer, most landscaping contractors and lawn services St Louis tend to charge high prices due to the high demand. However, if you approach them during fall, which is their off-season, you are likely to get a sweeter deal. Due to the relatively low volume of jobs in their to-do list, they might charge you less for their services. Unlike summer, you will get your landscape and lawn services St Louis done better and within a budget. Thus, this strategy helps you save money.
2. It Helps Save Time
On top of saving some money on your landscaping St Louis project, commencing your landscaping project during fall helps you save time. Due to the relatively fewer job offers during the fall season, landscaping St Louis contractors tend to respond more quickly to your call. It allows landscapers to work on your project in a short turnover time, in contrast to spring or summer seasons. 
Your call to your landscaping contractor during summer or spring may take a while to respond to. Often, you'll have to navigate a waiting-list to get your project done during summer—as landscapers take time before showing up to do your project because of the large number of people demanding their service.
However, when you place your call during the fall season, your St. Louis landscaping contractor will respond almost immediately, and your landscaping project will commence early. This is due to the low demand for services from lawn services St Louis or hardscaping companies. You will, therefore, not have to wait long for a response, nor plan an appointment as to when you can receive their services. It'll also help you save a lot of time since your contractor will be committed to your backyard only. Landscapers will thereby commit more resources and human resources to your project and thus deliver considerably better landscaping results for your home.
3. It's the Quintessential Time to Forge A Perfect Landscape
Have you ever arranged for landscaping during the summer or spring seasons? If you have, you know the effort you have to exert to ensure that your plants survive the weather. The hot scorching sun can beat down at your new plants—making you, perhaps, regret why you ever scheduled the landscaping during these hot seasons in the first place. Sometimes, you may even wonder if your plants will even survive the adverse temperatures. To prevent the plants from dying, you have to commit countless hours watering and tending to your plants to ensure that they survive summer and spring.
If you want to have the perfect landscape for your home, consider planning for your landscaping St Louis projects to start during fall. Typically, the weather during fall is mild and cool, and these factors play a significant role in how your plants flourish. You won't have to concern yourself much about your plants withering or dying out due to adverse weather conditions. Furthermore, your plants will maintain their innate look all through because they will have developed and grown strong by the end of fall.
4. You Don't Have to Exert Much Effort in Planting Landscape Plants
Due to the mild temperatures during the fall, your plants do not lose as much water to the atmosphere. Low withering rates mean that your plants won't die as easily. Similarly, due to plenty of rainfall and some sunshine, your plants are set in the perfect weather to flourish. You'll, therefore, not need to spend considerable time taking care of your plants. Your plants will also grow fast, and in no time, your yard will be attractive despite having invested less effort in the project.
Usually, the temperatures are perfect for planting during fall, and with little maintenance required, your plants will have grown before it's spring again. Please remember you may have to plant your landscape plants in a greenhouse, and then take care of them till they flourish. Next, you can then mark the areas where you will grow them, and just before spring, transplant them.
Primarily, the only work you'll have to do is prune, trim, mulch, and routinely water the plants on a need-basis to ensure they're in good shape and have everything they need to grow. If you're to take care of your plants well during fall, which doesn't require a lot of effort, they will grow well during warmer seasons.
5. It is The Best Time to Prepare Before Spring
The fall season is short, and this makes it the perfect time to do your landscaping in St Louis in preparation for spring. It is the ideal time to plant and design your landscape before the sun is back. You have plenty of time to work on your exteriors because the weather is perfect for outdoor work. With less rain and moderate temperatures, there isn't so much mud. These settings mean you can do your landscaping work with ease. There isn't too much sun, or else too much cold, making it the perfect time to get your stone path set or those benches in place. Besides, you'll get to enjoy the view of your house from the evergreen vegetation around the house because the temperature allows plants to retain their green leaves.
6. Fall is Good for Plants to Develop Their Roots
During the fall season, there isn't much plant growth visible. However, the cold weather makes the plant roots go deep to develop an extensive root network—preventing them from dying. A good root network is vital for the plant's growth and development, not only during cold seasons but also throughout its lifetime. More profound root-networks and stronger roots provide the basis for the plants to find nutrients with ease. It means that your landscape is likely to thrive for a more extended period. Such settings may not be present during summer or spring.
7. You Get to Enjoy Your Spring Time
Landscaping during the fall season allows you to complete the project before spring. During the cold weather, you'll often have a more flexible schedule than during the summer months when it is sunny. For that reason, you should do your landscaping during the cold fall season and get to enjoy the springtime sunshine. If you set up a lawn bench, you will have a splendid spring watching your fantastic landscape design and plants while enjoying the sun. You will even have enough time to spot mistakes and rectify them before spring. Besides, if you're to notice anomalies in your landscaping while enjoying your work during spring, you can always correct them with ease—mostly due to the more flexible work schedule.
Fall makes for better and healthier plants. Ensure that you plant your landscaping St Louis plantation during fall, and the weather will harden them. Plants develop better roots and usually retain their evergreen (appealing appearance) as they take advantage of a rich supply of nutrients. Throughout the year, you will, therefore, establish a beautiful and flourishing landscape that you will be proud of.
Amazing Landscaping Ideas for You in St. Louis
Now that you are more versed with the reasons why landscaping is ideal when done during fall in St. Louis, now let's look at some of the fantastic landscaping St Louis projects for you.
1. Stone or Marble Path
One of the most fantastic landscaping ideas entails designing a stone or marble path. This feature enhances your landscape. You can work on the landscaping project yourself or, better still, hire reputable hardscaping companies to create a professional stone path for you. A stone path is a simple yet attractive landscaping idea that allows people to move from one place to another with ease. Consider curving your stone or marble path well with short grass or flowers surrounding it. This tactic prevents people from walking on the grass and enhances the curb appeal of your home. Even so, it's good to ensure that the stone or marble path is clean at all times for a pristine landscape look.
2. Planting a Flower Bed
What's more attractive than a well-established and maintained flower bed? Throw in a few flower colors and types in your desired shape and style, and your home will be among the most spectacular in your street. You can also choose to plant the flowers yourself or get lawn services in St Louis to do the planting for you professionally.
To make the flowerbed attractive and long-lasting, you can throw in some perennial flowers such as asters or Chrysanthemums. These flowers are durable, beautiful, and eye-catching. Furthermore, these flowering plants can fight off diseases and pests. And if you tend to them properly, by the end of fall, these flowers will have developed enough to make your landscape look amazing by winter.
3. Lawn Seats
What better way to enjoy your landscape than to add seats to your lawn? Lawn seats afford you a view of your landscape from under a cool place such as in the shade. Lawn seats can be ideal for use during spring or summer when the temperatures are warm. You can add lighting and an umbrella shade if you intend to utilize the area for dining, sightseeing, or resting. For great results, you should consider hiring lawn services St Louis or hardscaping companies who will professionally and strategically position and style your lawn seats. It would be best to consider hardscaping companies or hiring lawn services St Louis during the fall when their services are cheaper.
4. Water Fountain
Another landscaping idea to make your home even more attractive is a water fountain. Water fountains not only enhance your landscape's visual cues but also fills-out your home with a soothing sound. To make a water fountain, you only need a durable pump, pre-formed liners, and flexible tubing. You can opt to design a rock fountain by employing rock features to enhance the look. You can then plant some flowers around the fountain or erect a small wall to make the fountain more beautiful. Designing and making a water fountain might call for professional help. Please reach out to lawn services or hardscaping companies if you're in St. Louis. It would be best if you considered calling these hardscaping companies or lawn services in St Louis during fall when they have low work volumes. As earlier stated, low work volumes allow them to respond faster and charge cheaper for their services.
5. Outdoor Landscape Lighting
To add appeal to your landscape, especially during the night, you can install some lights around your lawn and pathways. Besides, lighting can be a form of security enhancement and can scare off trespassers during the night. You can choose from a variety of landscape lighting ideas such as:
grazing lights

shadowing lights

pool and fountain lights

driveway lighting or;

silhouetting lights for your bushes and flowers
Besides, you can opt for a variety of lighting colors based on your taste, style, or your exterior. You can also hire hardscaping companies or lawn services St Louis for a professional touch.
For the best lawn services in the St. Louis area, check out Allen Outdoor Solutions. We are committed to ensuring your landscape is designed correctly and to your satisfaction. We offer landscape design consultation. Our lawn services St Louis pricing is competitive and relatively affordable if you compare our price quotes against other hardscaping companies. As a lawn services St Louis Company, we also offer lawn maintenance services such as lawn irrigation. Call us at (314) 926-1805 for complementary consultation today.
---