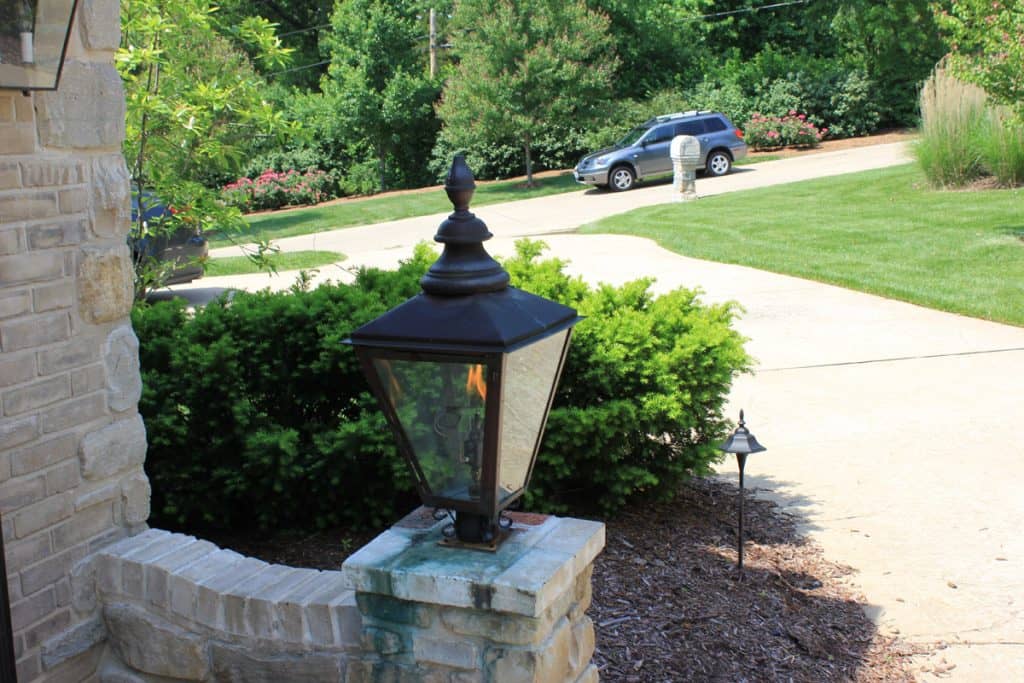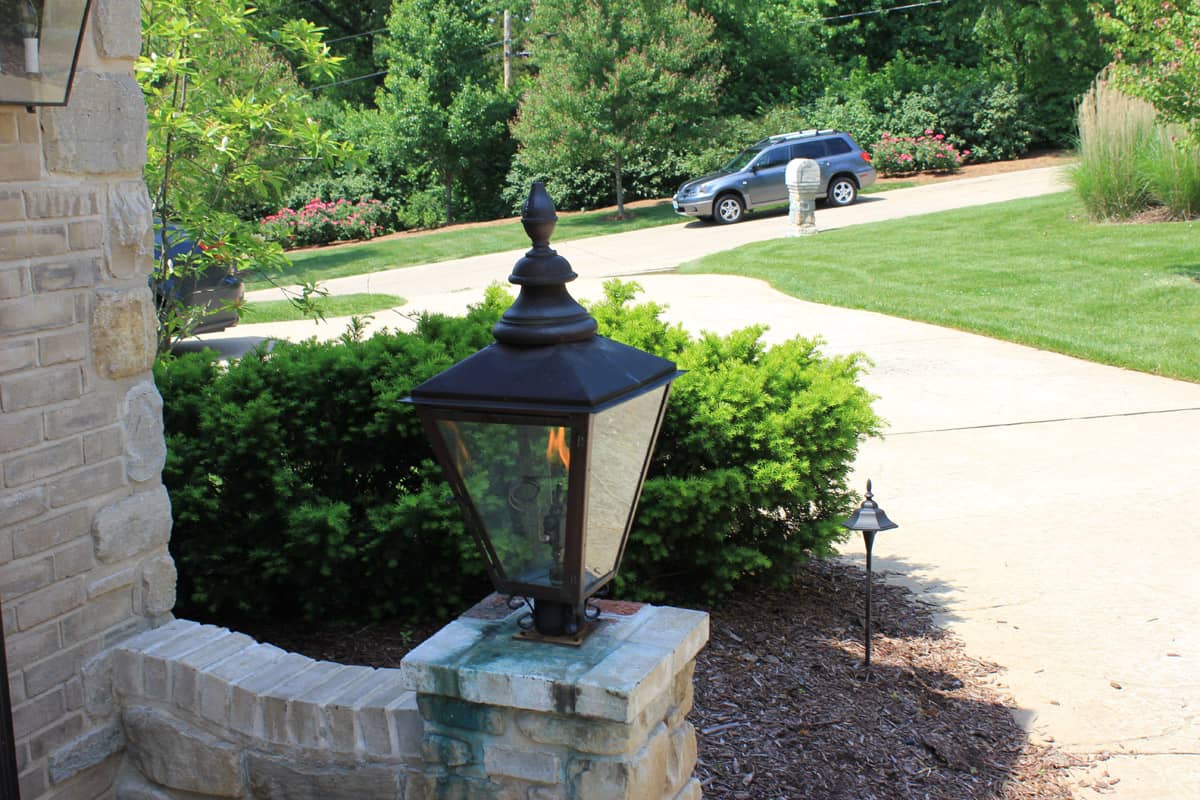 Create an Exterior Oasis with Outdoor Lighting
Your backyard is a private space where you hang out and relax with family and friends. This is a versatile space at your house where you entertain and simply love to enjoy whenever you get the chance. It's a sanctuary and oasis away from the day-to-day. Many people take great pride in making their backyard a custom fit for their family's lifestyle so that everyone feels comfortable enough to enjoy it at any time of day or night.
There are many ways to decorate your backyard space nowadays. Over the years, it's been fashionable to add decorative accents to adorn your outdoor space. There are so many wonderful fixtures you can add to thoroughly enjoy your yard. Hanging a hammock between your trees, adding beautiful plants and flowers, there's the ever-popular swimming pool, propane grill, and fire pits that are fashioned in all shapes and designs that will warm you up in the cool night air. All of those amenities are wonderful items that make your backyard special and a great place to hang out all year round.
Your backyard space is your sanctuary. It's your place to staycation with your family and friends. It's a place to build memories and enjoy to the fullest with the ones you love, so it only makes sense to have enough backyard lighting that will help to secure and protect your home.
Over the years, outdoor lighting has become quite trendy in the types, colors, and styles available. Lighting up your backyard space is the perfect way to accent your decor and entertain your guests after hours. Not only does proper lighting enable you to see and enjoy your space at night, but it's also a wonderful way to secure your home so you can protect the items that you have carefully worked to acquire over time.
Outdoor LED lighting has become a massive trend. They provide brighter lighting at a much lower price range. LED lights are energy-efficient and are available in a range of different colors. Another extremely energy-efficient option is solar lights. They are not as bright as LED lighting but they can function at their best in areas that get plenty of sunlight.

Security lighting plays a crucial role in highlighting your space to secure and protect it. You no longer have to settle for the traditional way to brighten up your backyard with a single light switch. Today there are many options available for you to choose from when you're wondering how to go about adding security lighting to your outdoor space.
Where to start in choosing your outdoor lighting
Choosing types and styles can prove to be quite a task. Sure you're familiar with some landscape lighting and may have seen backyard lights at the neighbors or friend's homes, but which ones will be the best choice in complimenting your outdoor space? Every home is not the same and what suits someone else's taste may not suit yours. This is a decision that is not easy to decide on your own, and you don't have to. There is a lot of help out there when it comes down to choosing your outdoor security lighting, so this will be fun, and it will also add value to your home.
Allen Outdoor Solutions has you covered in helping you improve on securing your home and backyard lights installation. They can fulfill your desired look and will work within your specific budget and purpose that you have in mind. Even if you don't have a clue as to how to start, they can work with that too. A team of experts will help to guide you through your decision-making processes. There is no problem or question that they won't be able to answer or help you with. They have a background that deals with residential as well as commercial clients that they have a great rapport with.
Company Overview
Allen Outdoor Solutions strives to thoroughly satisfy each client. They are an award-winning, top-of-the-line team of experts in landscaping and lawn care services. In working with them you will receive high-quality products and services for your home or business.
You will receive free consultations from knowledgeable landscape designers that will sit down with you to devise a plan tailored to your liking. Only after you approve of your desired design will you sign a contract. You will receive full disclosure and transparency in working with our team.
Feel free to check out an overview of testimonials from satisfied clients here.
Following are an explanation of services, styles, and types of lighting performed by the company that you can investigate to give you an introduction into what styles and types you may be interested in.
Types of Lighting
Your outdoor lighting will be exposed to the elements, so you want to start by picking out good quality materials when shopping around. Choosing cheaper materials will cause your light fixtures to rust or corrode more quickly than if you went for higher-quality lighting. This may cost a little bit more but will prove to be a good investment for you in the long run.
Think about which lighting your property will benefit from the most. Consider the areas you would like to accent and where you want your brighter and lesser lights positioned. Also, consider how visible or discreet your lighting needs to be. Here are some basic types of lighting and a few styles to select from:
Path Lights
Pathway lights are considered to be the most popular and inexpensively marketed lights used in landscaping design. There are two types. Low voltage, which garners its name from being powered normally by an outdoor electrical outlet on the property that is connected to a timer. Working in conjunction with the homeowner's preferred time of on and off. Normally, this is a dusk to dawn preferred timing to provide safety in walkways, driveways, or around hardscape areas in their backyard area.
The second type is solar. These have become more accessible in the big box, retail, and online stores, making them more available to the masses. Due to the increase and less expensive designs, solar path lights are the most used in landscape design.
Solar lights, just like low voltage, are most likely installed alongside walkways and driveways and paths in your yard and garden. Also in areas where you want to increase visibility for walking safely and want to highlight changes in levels alongside buildings, driveways, gazebos and other structures inside your landscape design but prevalently used as backyard lights.
The difference between solar and low voltage is that solar lights have to be used in areas where they are recharged daily by the sun. The popularity behind solar lights is the fact that they are self-sustained by a small rechargeable battery that gets its power daily from the sun's rays which helps lower usage costs of the homeowner. Doing this creates a one-time out-of-pocket cost for customers.
The four most common styles of pathway lights are flush lights, downlights, garden lights, and bollard lights. These are all available in different styles, finish, and lighting capacities.
Downlights
These are the least popular lighting type. This is due to their mounting position. They're normally placed in a higher up area pointing light in a downward direction on an average of 15 to 20 feet to mimic moonlight. They can be affixed to a pole or mounted to a tree and are normally low-voltage LED lighting. Though recently more options have become available in solar styles.
Flush lights
Are installed inside of a pathway. They will give off light in an upward direction. They can also be installed inside of hardscape designs like brick patios, pavers, and also come embedded in the vinyl type of walkways. Flush lights are popular with homeowners and landscape designers because of their low profile design which can be incorporated into many different applications. These can also be found in low voltage and solar styles.
Bollard Lights
Referring to the actual shape. The lights are positioned on a post that forms a boundary and provides an artful appearance for your landscaping. They help to illuminate your landscaping walkway as well. These have recently taken off in a lot of modern landscaping design to mimic a more futuristic feel of outdoors to match newer architectural designs. Most bollard lights are found in commercial applications outside of businesses, parking lots and strip malls. Due to the backyard landscaping trend, a lot of smaller residential designs have started to present themselves in quite a few expensive styles, types, and colors. This has added another to the popular array of solar lighting styles but brings it more into modern-day.
Garden Lights
Garden lights are mostly used to illuminate your landscape and garden. Highlighting is suggested here for viewing your private garden at night. Many will opt for colorful lighting in this area to emphasize bushes, ponds, fountains, and flower beds in their yards. These garden lights can be used to set more of a mood to create the aura of an oasis and accent the feel of the homeowner. Many homeowners opt to select lights that change with the seasons and accent certain holidays and family gatherings.
You will also want to decide if you prefer ambient, task, or accent lighting.
Ambient lighting will illuminate points of destination. Keep the starting and ending points well-lit to avoid injury.
Accent lighting is used to accentuate certain areas like flower beds or certain items in your walkway such as steps and level changes.
Task lighting will be the most important in choosing your pathway lights because it will highlight your walkway. You want to be careful not to place lighting too far apart or too close together. This will help you avoid glare and uneven lighting.
Moonlighting
Involves hanging lights high up fixtures in trees and pointing them down. This will illuminate the tree making it a focal point that will produce ambient light in the surrounding space.
Grazing
Grazing is used for flat surfaces for hedges walls are steps. This lighting can be placed up high or low and will highlight railing, steps, and seat walls. This is a very popular lighting type. You will find this type of lighting on many porches and decks.
Allen Outdoor Solutions provides premier outdoor lighting and landscaping services. They have a broad range of various lighting trends to choose from. The company is a well-established landscaping service provider in the St Louis area with many satisfied clients. They pride themselves on being able to fully accommodate your outdoor lighting and landscaping needs. The company's name says it all, they have solutions for all of your outdoor needs. When it comes to outdoor lighting, they're able to present you with variations of lighting for specific areas in your yard that will highlight your landscaping, and brighten up your backyard as well. Accent lights will add value to your home and give you peace of mind.
The many benefits of installing outdoor lights for your home or business:
Backyard lights create a safe environment and are perfect for nightly entertainment
Outdoor lighting makes for a more secure home
Highlight your beautiful home and yard features
LED outdoor lighting helps to conserve energy with up-to-date technology
At Allen Outdoor Solutions, choosing the best security lighting and backyard lights for your space is their main priority. They will listen to your wants and concerns. They are happy to work with you if you are unsure to find the best outdoor lighting that will complement your outdoor space the most.
You will work with experienced professionals that know the benefits of nearly all brands and products that are on the market. The company will give you their expert recommendations on which backyard or outdoor lighting to choose.
One highly recommended company that Allen Outdoor Solutions use is Kichler products. Kichler products are strongly recommended because they give you a 15-year warranty on fixtures and a lifetime warranty on transformers that produce highly attractive landscape lighting products
Landscape lighting maintenance
You will want to be sure to maintain your landscape lighting. This is key to keeping it working properly year after year. Your landscape and outdoor lighting service work together as a team. At Allen Outdoor Solutions, our technicians will be happy to check your fixtures, bulbs, and wires on an ongoing basis. It's one of the many services they provide, you can consider them a one-stop-shop in maintaining your security lighting as well as landscaping services. They believe in keeping in touch with their clients and love to hear from them as well.
---